VINAMOTOR INTRODUCE ALL NEW LIGHT TRUCK EURO IV & 47 SEATS BUS
VINAMOTOR INTRODUCE ALL NEW LIGHT TRUCK EURO IV & 47 SEATS BUS
In July 21th 2018, Vinamotor hosted a launching ceremony to introduce our all new light truck Euro IV Vinamotor Cabstar and 47 seats bus Universe Noble HN47S at Dong Vang Factory, Dinh Tram Intrustrial area, Bac Giang province.
With long history over 50 years, Vietnam Motors Industry Corporation (Vinamotor) is one of the first automobile assembling and distributing corporation in Vietnam. Vinamotor is well-known with high quality commercial vehicles such as Mighty Dong Vang, 29 seats bus County Dong Vang and 47 seats bus manufactured in HAECO and NGO GIA TU Factory. By now, Vinamotor is prouded to introduce thousands CV to Vietnamese consumers.
Following the success of Hyundai CV, in 21/07/2018, Vinamotor had an launching ceremony in Dong Vang Factory to introduce its 02 all new vehicles. In this important events, Vinamotor is honnored to welcome SeABank, Honda Auto Tay Ho, local and foreign partners and all Vinamotor authorized dealers.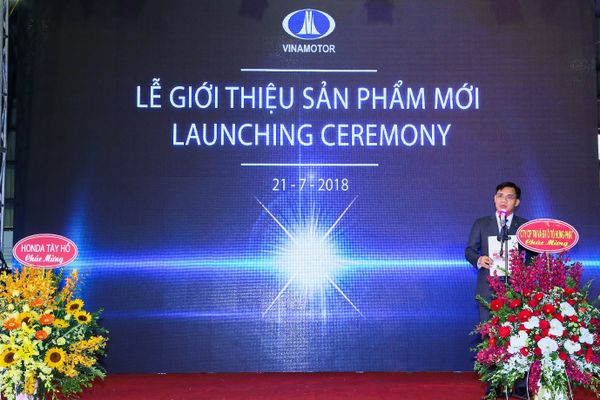 Mr. Le Van Tan – Deputy Director of BRG Group – Senior Advisor of the Board Vinamotor in his speech
In this event, Vinamotor had introduced both new truck and big bus which are Vinamotor Cabstar and UNIVERSE NOBLE HN47S as our strategic products thereafter.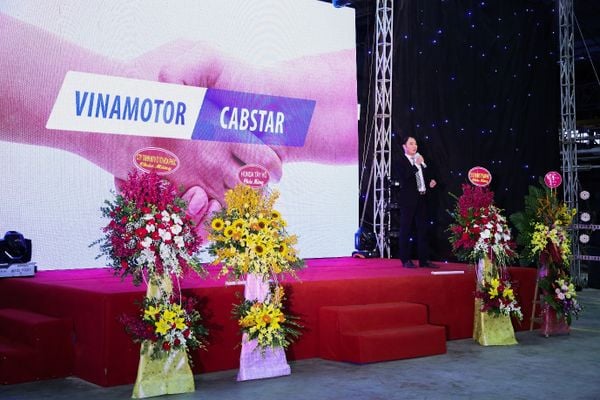 Mr. Quach Huu Thu – Sale Director of Vinamotor introduced 02 new products
All the focus was spent on light truck Vinamotor Cabstar which is equipped with Euro 4 engine NISSAN ZD30D14-4N. This Japanese engine can produce maximum 140 HPs, strongest power in LCV segment.
In deed, NISSAN ZD30D14-4N was developed base on strength & stability of famous ZD30 engine series, yet NISSAN made an improvement by increasing maximum power to 103k.W at 3,600 rpm, max torque 330N.m at 2m200 rpm. In comply with Vietnamese Law related to emission standard, this engine pass all requirement test for Euro 4 from NISSAN & Europe,
Aside from NISSAN engine, Vinamotor Cabstar was also provided US brand 6 gear box FAST to enhance fuel efficiency. The chassis frame is steadly built integrating with endurable axle which is capable of heavy loading. Safety is also reliable with exhaust brake system. The design of Vinamotor Cabstar is from NISSAN suitable for city moving. Interior design is also follow Japanese style, providing drivers a spacious room for long distance with sufficient utilities. Vinamotor Cabstar has 02 payload: 1.9 T & 3.5 T.
All new Euro 4 Vinamotor Cabstar
UNIVERSE NOBLE HN47S – new 47 seats bus manufactured in Vinamotor subsidiary company NGO GIA TU Factory was also introduced in the ceremony. All feature specification of popular UNIVERSE series is inherited in the new bus while interior design, safety factor and transmission are highly improved by maker. Detail information of UNIVERSE NOBLE HN47S can be read by clicking here.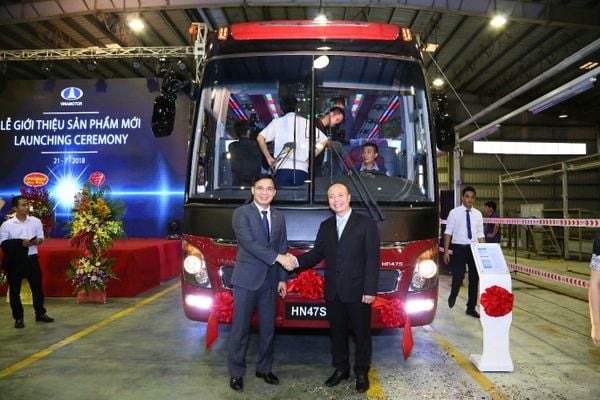 Next level of UNIVERSE NOBLE HN47S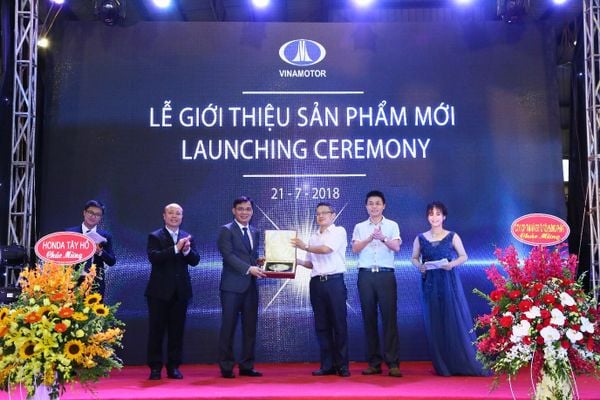 Vinamotor BOD received presentation from partners
All participants in this events are offered to experience Vinamotor Cabstar in test-road at Dong Vang Factory. Eventually, cusomers highly rate Cabstar for its power and design.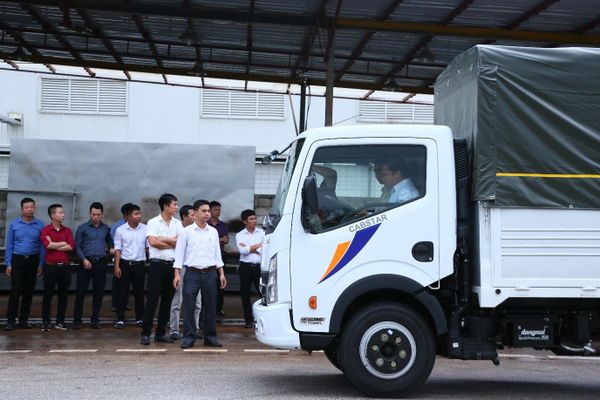 Customer experience Vinamotor Cabstar at test-road
Mr. Le Van Tan – Deputy Director of BRG Group – Vinamotor Senior Advisor of the Board refered all the compliments from consumers as a proof for Vinamotor continuous effort in products development in order to bring the best to Vietnamese market. The success of Vinamotor Cabstar will be a first step for Vinamotor to further diversify our products line in future.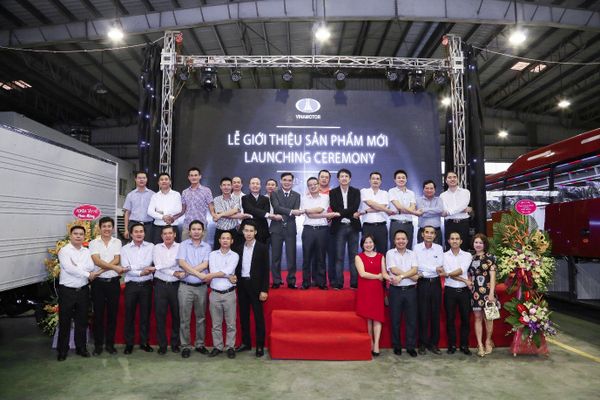 Vinamotor BOD with important guests