VINAMOTOR HELD DEALER MEETING 2017
VINAMOTOR HELD DEALER MEETING 2017
In the morning of May 20th 2017, in Nghe An, Vietnam motors industry cooperation – Joint Stock Company (Vinamotor) held 2017 Dealer Meeting. There were the honor attendances of Mr. Le Van Tan - Vinamotor General Director; Mr. Bui Van Dung - Assistant to General Director, Mr. Young Sam Lee – General Director of Hyundai Global Motors in Vietnam and the leaders of Import and Export Business Department, Marketing & CR Department, Dong Vang Automobile Manufacturing Factory and 18 representatives of nationwide dealers.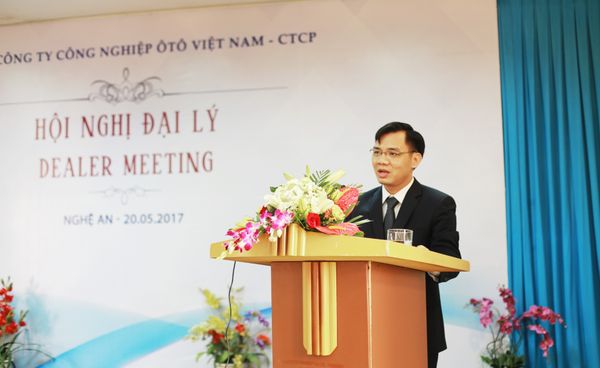 Mr. Le Van Tan – General Director of Vinamotor states to open the conference.

Making a speech at the conference, Mr. Le Van Tan expressed his thanks to all dealers for companying with Vinamotor so far and he hoped that all dealers will achieve better results in the future. Beside, he also noticed about Vinamotor's orientation in 2017 and the next years.

The next part of conference, Mr. Nguyen Tung Linh – Marketing & CR Manager present about 2016 market overview and forecast for 2017. In general, 2016 market was a good year of automobile industry because of the development of manufacturing industry. According to the forecast, 2017 market will be troublesome with automobile industry when circulars 33/2015/TT-BGTVT about Euro 4 standard will be applied. This will leading to the high costs of using car and at the same time, we have to face new competitors. However, we believe Vinamotor will overcome the challenge and affirm the position in Vietnam market.
Mr. Nguyen Tung Linh present about 2016 market overview and forecast for 2017 market.

In the next part of conference, Mr. Nguyen Minh Hien – Import and Export business Department Manager present the result of business operation in 2016 as well as business plan in 2017. In detail, in the last year, the Mighty products has had a good growth rate (increase 11% compare with 2015), the main sale volume of this product line focus on the northern area. In contrast, with County product so the business result has had certain obstacles, because there are some competitors appear at the same segment, that is why business result don't reach the target plan. Mr. Nguyen Minh Hien also said:" in 2017, Vinamotor going to spread market at the middle and the southern area and in the near future Vinamotor will provide new products in order to enhance customer's choice. Furthermore, Vinamotor also susgest all dealers apply "System of managing business operation" through that Vinamotor will offer special support to help dealers operate in professional way (it purpose to enhance Vinamotor and dealer's trademark).
In 2016, we also have two more new dealers. Currently, most of dealers is also self-prepared and invest in facility and branding as a result of improving service quality and reach the good business result. In detail, there are a lot of dealers get good sales in 2016 such as Tay Do Automobile Import Export Joint stock Company, Viet Thang Long Investment and Development Joint Stock Company, Yen Nghia Automobile Limited Company.

At the conference, Vinamotor and representatives of dealers had an positive discussion, lively on a constructive spirit in order to bring the best performance for our customers. Dealers also agreed on the need to standardize the infrastructure and work processes to bring customers the highest satisfaction.

The conference ended with a ceremony honoring and awarding to Outstanding Agents in 2016, the First prize belongs to Tay Do Auto Import Export Joint Stock Company; the Second prize belongs to Viet Thang Long Development Investment Joint Stock Company; the Third prize belongs to Yen Nghia Automobile Co., Ltd.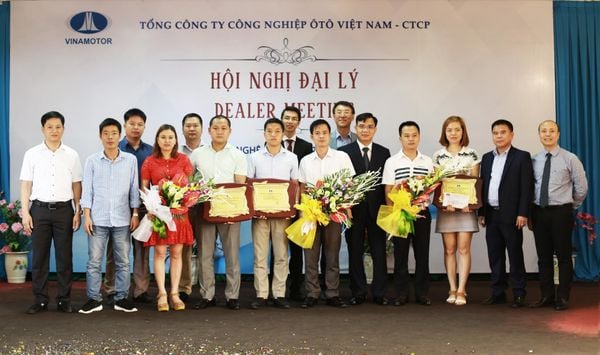 Vinamotor leadership take photos with the dealer excellence 2016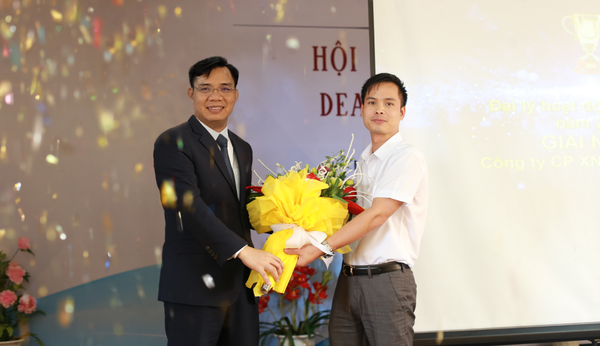 Tay Do Auto Import Export Joint Stock Company - First prize of Outstanding Dealer of 2016.

In addition, Hyundai Global Motors also awarded two potential dealer awards for Thang Long Investment Trading and Import-Export Co., Ltd and Dai Loc Trading & Service Co., Ltd.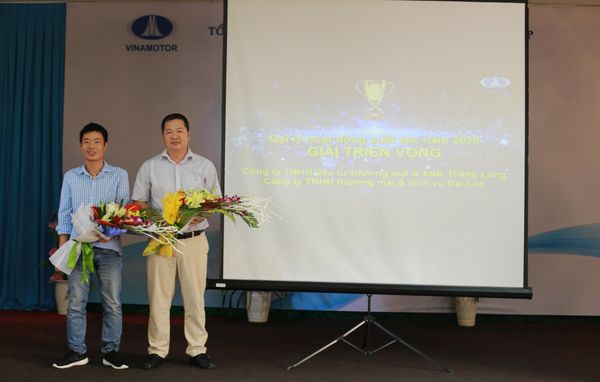 Representatives of two agents won the dealer of prospects.

Hopefully in the future, all dealers will continue to promote and try to achieve better results in 2017.