FOOTBALL EXHIBITION BETWEEN NGO GIA TU JSC, HONDA TAY HO AND VINAMOTOR
In order to improve health and teamwork. On Saturday afternoon (11/11/2017) in NGT stadium, Ngo Gia Tu host friendly match with 02 guests, which are Vietnam Automobile Industry Corporation - Vinamotor and Honda Tay Ho Automobile Dealers.
Three parties had enthusiastically joined the match with participation of nearly 50 staff members including players and cheer team. Specially, to encourage players, nearly all the managements from three teams also participate directly.
Three teams play a round and counting points. At start is the match between Ngo Gia Tu Joint Stock Company and Vinamotor; next is Honda Tay Ho and Ngo Gia Tu Joint Stock Company; And Finally, it is the game between Vinamotor and Honda Tay Ho. Each match take place in 45 minutes and break-time is 5 minutes for all teams.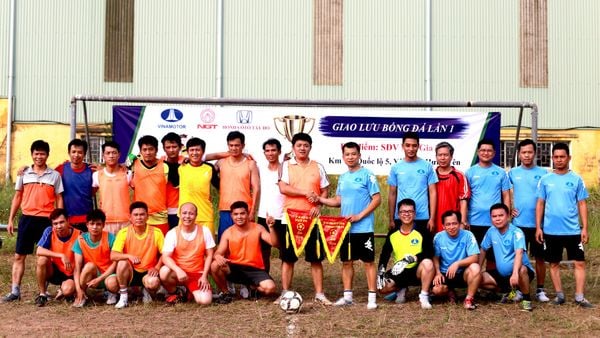 The crowd shout out to support all player who were playing passionately, and devoting a must-see match to the audience.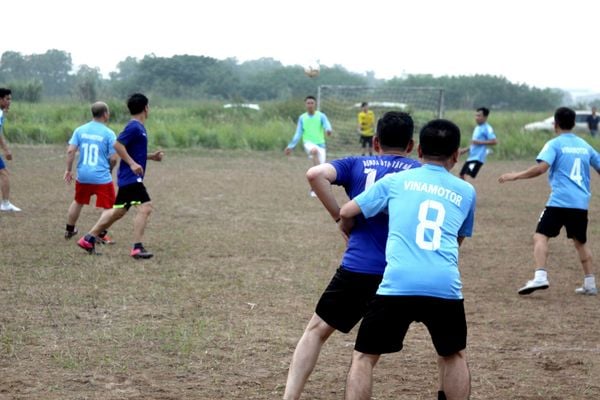 Players in defending situation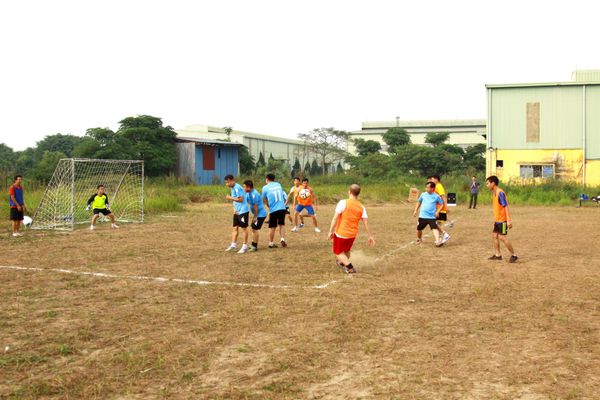 1 highlight free kick from NGT team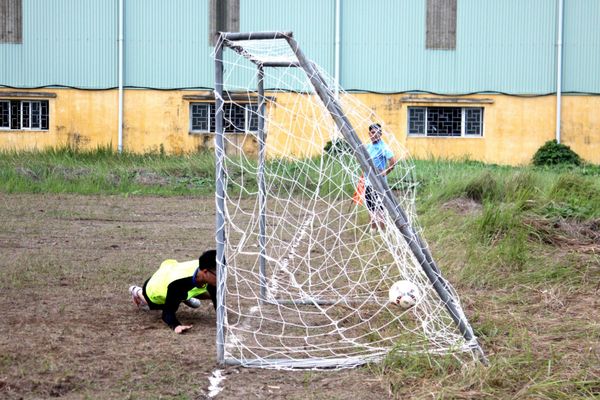 Young goal keeper from Vinamotor in his mistake

As a result,Ngo Gia Tu Teams won first position,Honda Tay Ho and Vinamotor ranked second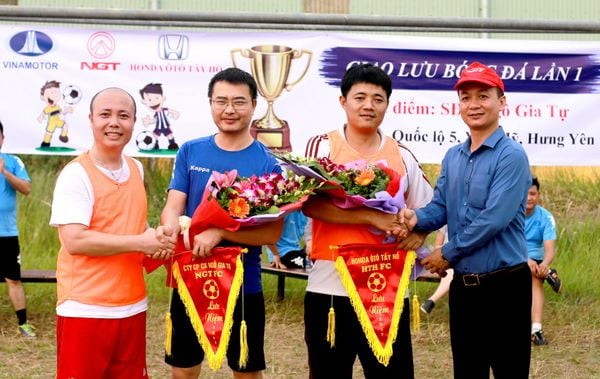 Leader of Ngo Gia Tu JSC and Honda Auto Tay Ho give flowers and souvenir to representatives of players.

In his speech, Mr Bui Van Dung – General Director of Ngo Gia Tu JSC emphasizes the importance of such exhibition match in the future which can create a platform and playground for employees to increase their health and team work. Thereafter, he hopes that the association can expand more sport activities to badminton, volleyball or tennis for staffs to relieve their stress after working hours.
Vinamotor Team